I am a born and raised Alaskan and I absolutely love living here in this gorgeous state of ours. With the exception of going to college for a short while in Washington and a year long adventure in California, I have lived in Alaska my whole life. Shortly after high school I realized that I had a passion for working with kids and began my pursuit of a teaching degree from the University of Alaska Anchorage. As life would have it, I took many detours before completing my degree. I traveled to China and all over Europe, worked for the lead singer of an 80's band, and expanded my world by taking off by myself to experience life. Once I returned back to Alaska I decided it was time to settle down and finish my schooling. I met my husband and together we had two beautiful, crazy little boys who keep me on my toes. We love to spend our free time together as a family hiking, camping, reading books, and traveling.

I am starting my fourth year here, my fifth year as a teacher in the Anchorage School District, and I feel so fortunate to be part of such an amazing school community. I cannot wait to see what amazing things we discover this school year!
Powered by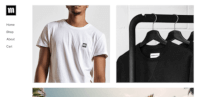 Create your own unique website with customizable templates.